95 years ago, on August 18, 1920, the 19th Amendment was ratified to give women in the United States the right to vote. These are the women who changed history forever by being strong, brave, and human, regardless of society's expectations for them.
Jeanne Manford marches with her gay son during a Pride Parade. [1972]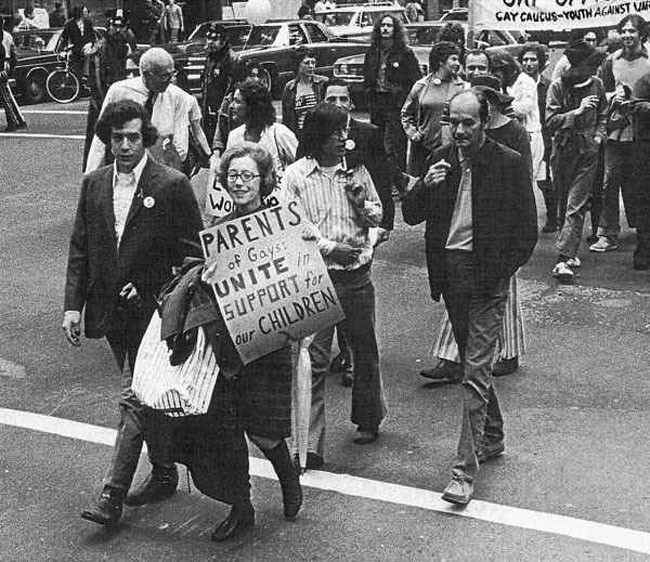 Source: en.wikipedia.org / Fair Use
Jeanne went on to found the rights group "Parents, Families and Friends of Lesbians and Gays."
A women's suffrage activist protesting after the "Night of Terror." [1917]
Source: reddit.com
33 suffrage activists had been arrested for "obstructing traffic" and were badly beaten by prison guards.
Margaret Hamilton, lead software engineer of the Apollo Project, stands next to the code she wrote by hand and that was used to take humanity to the moon. [1969]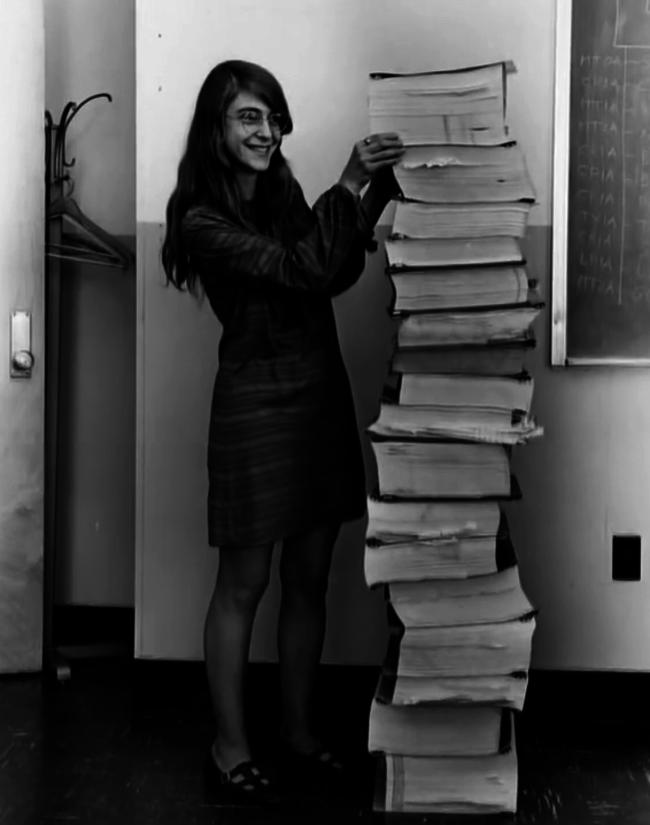 A Dutch woman refuses to leave her husband, a German soldier, after Allied soldiers capture him. She followed him into captivity. [1944]
Source: reddit.com
Photograph of a samurai warrior. [c. late 1800s]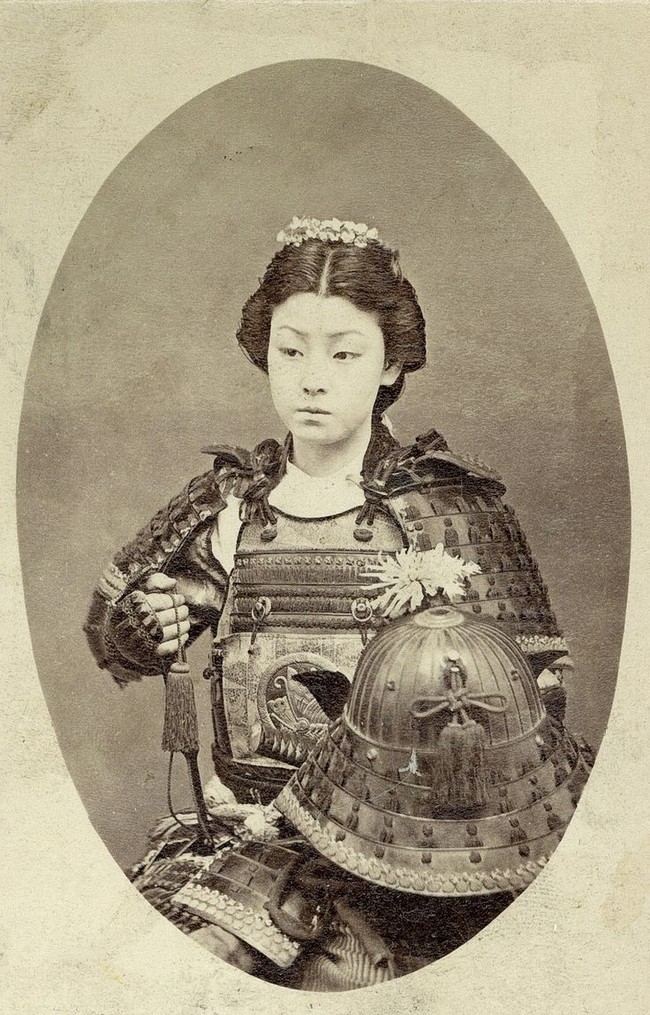 Source: reddit.com
Anna Fisher, an American astronaut and "the first mother in space." [1984]
Source: reddit.com
Some of the first women sworn into the US Marine Corps. [August, 1918]
 Female pilots leaving their B-17, "Pistol Packin' Mama." [c. 1941 – 1945]
Source: reddit.com
Two women show uncovered legs in public for the first time in Toronto. [1937]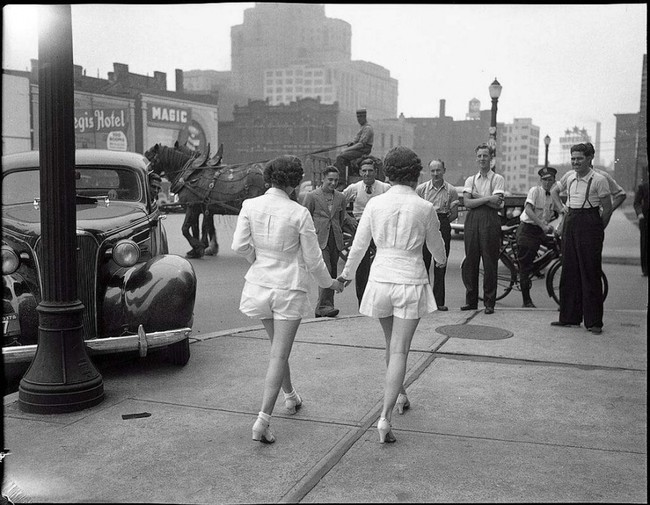 Source: City of Toronto Archives
A Muslim woman covers the yellow star of her Jewish neighbor with her veil to protect her from prosecution. Sarajevo, former Yugoslavia. [1941]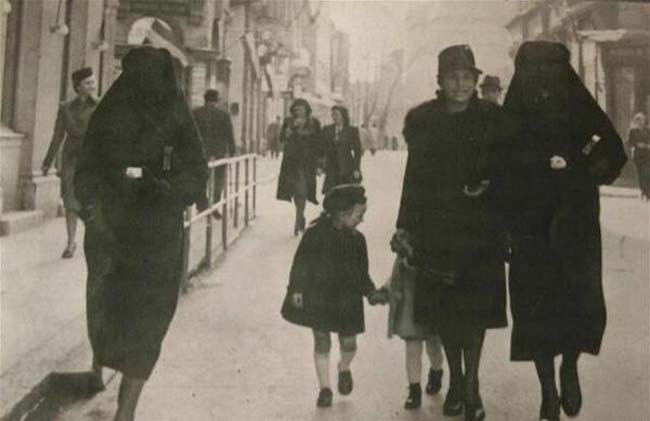 Maud Wagner, the first well know female tattooist in the United States. [1907]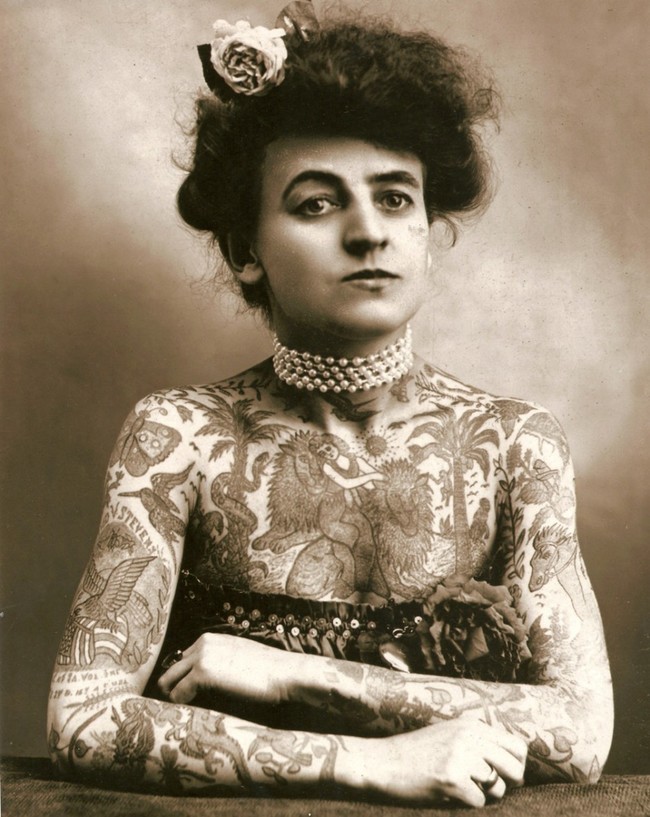 Source: Public Domain
Simone Segouin, an 18-year-old French Résistance fighter, during the liberation of Paris. [August 19, 1944]
Source: reddit.com
Sarla Thakral became the first Indian woman to earn a pilot's license at 21 years old. [1936]
Source: reddit.com
Kathrine Switzer becomes the first woman to run the Boston Marathon, despite attempts by the marathon organizer to stop her. [1967]
Source: reddit.com
Annette Kellerman posing in a swimsuit that got her arrested for indecency. [c. 1907]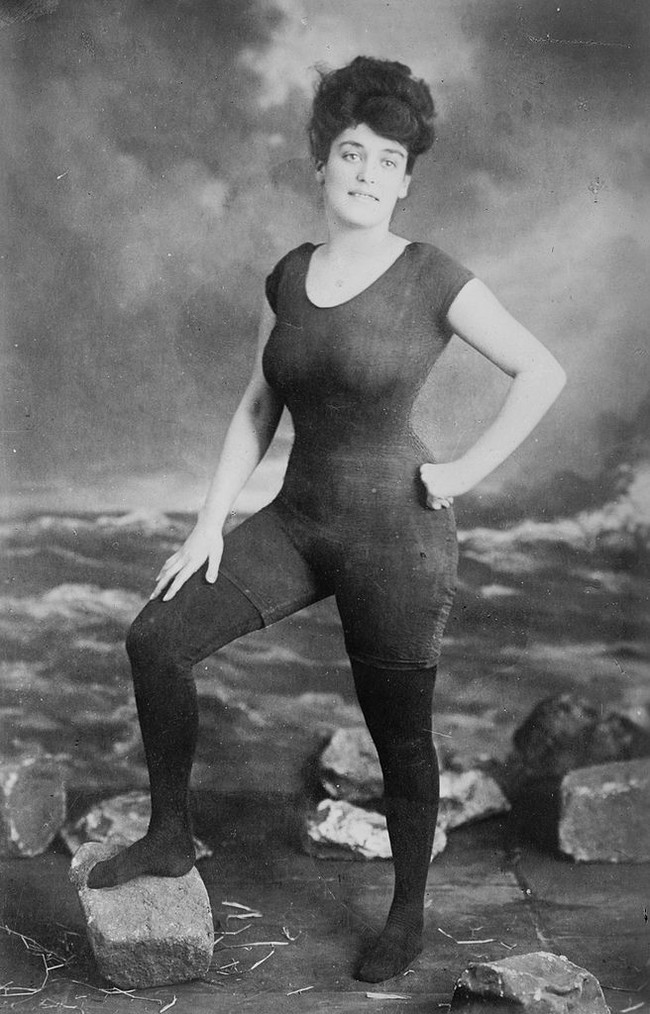 Source: Public Domain
 The first women's basketball team from Smith College. [1902]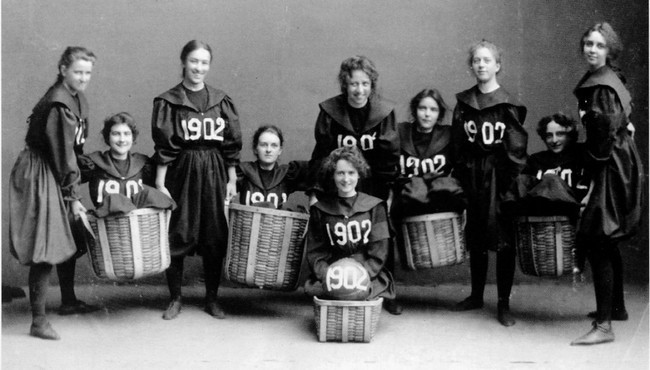 Women boxing on a roof in LA. [1933]
Source: reddit.com
Voting activist Annie Lumpkins at the Little Rock city jail. [1961]
Source: reddit.com
Girls deliver heavy blocks of ice after male workers were conscripted. [1918]
Source: reddit.com
Komako Kimura, a prominent Japanese suffragist at a march in New York. [October 23, 1917]
Source: reddit.com
Marina Ginesta, a 17-year-old communist militant, overlooking Barcelona during the Spanish Civil War. [1936]
Source: reddit.com
A woman drinking tea in the aftermath of a German bombing raid during the London Blitz. [1940]
Source: reddit.com
Wendy the Welder. [1943]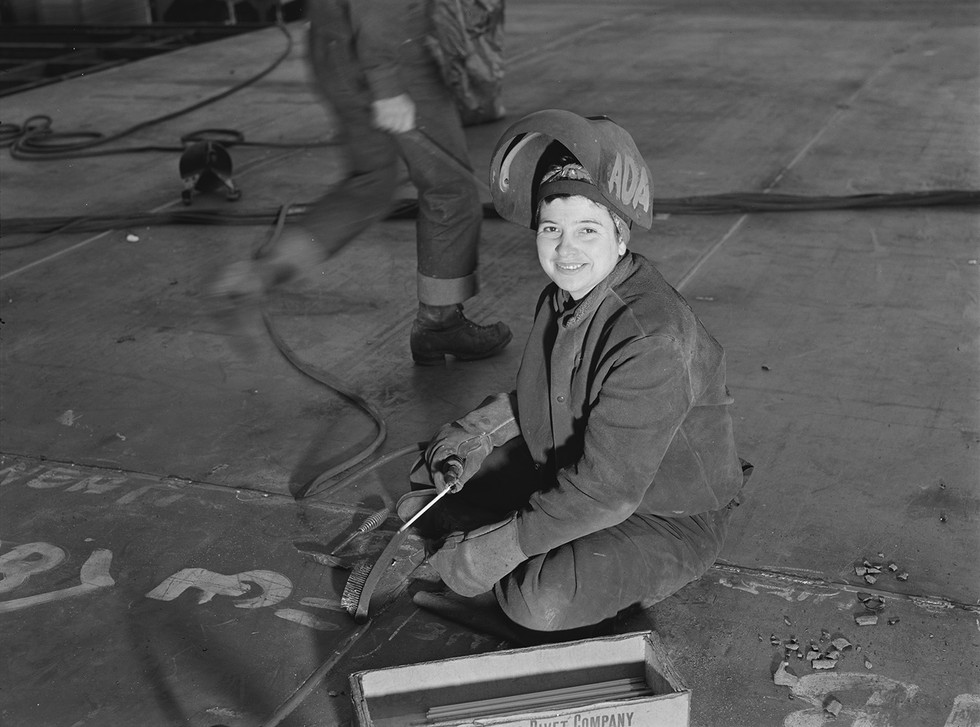 Source: Public Domain
Wendy was one of 2,000 women who worked in U.S. shipyards during World War II.
Volunteers learn how to fight fires at Pearl Harbor. [c. 1941 – 1945]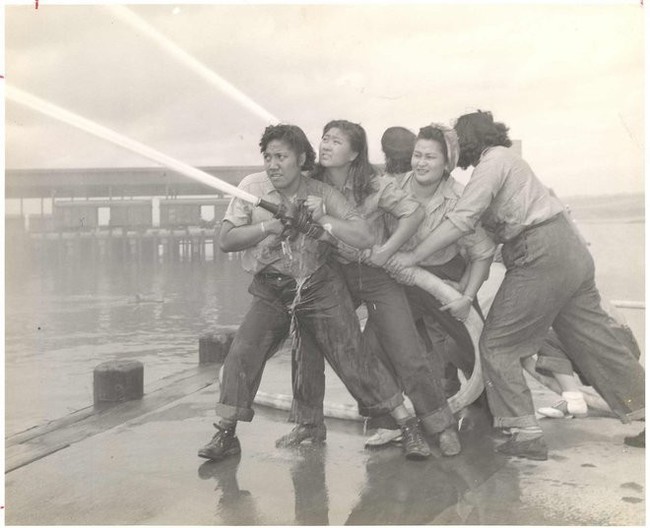 Source: Hawaii / Hawaii War Records Depository
A captured Soviet soldier is given water by a Ukrainian woman after being captured. [1941]

Source: reddit.com
A mason high above Berlin. [c. 1900]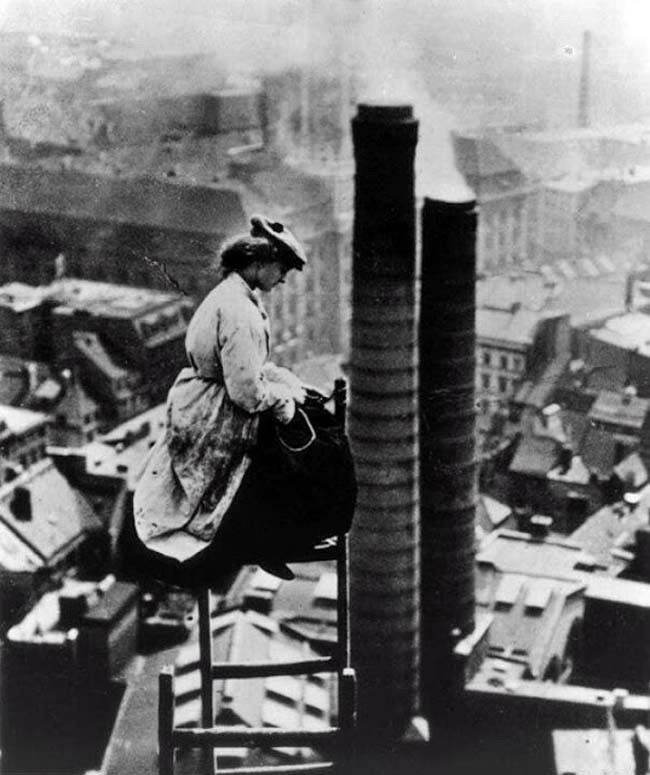 Railroad workers at lunch. Many were the wives and even mothers of the men who left for war. [1943]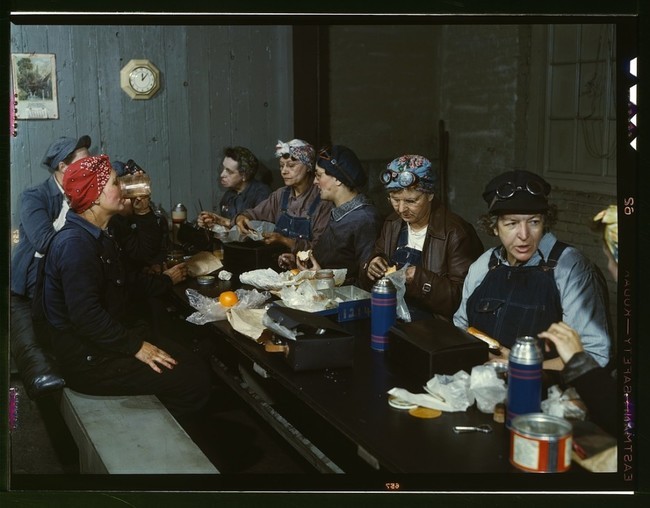 Source: Library of Congress
Parisian mothers shield their children from German sniper fire. [1944]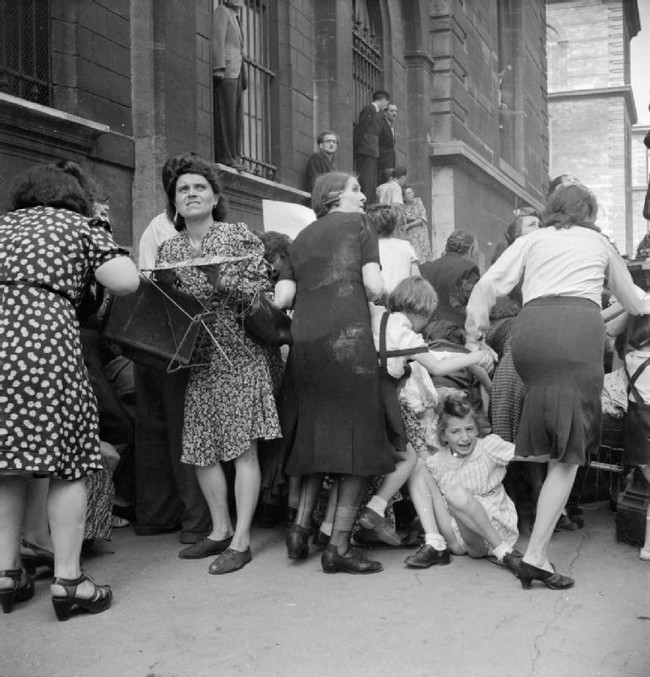 Source: Imperial War Museum
Filipino guerilla, Captain Nieves Fernandez, shows a U.S. soldier how she killed Japanese soldiers during the occupation. [1944]
Source: reddit.com
Gertrude Ederle becomes the first woman to swim across the English Channel. [1926]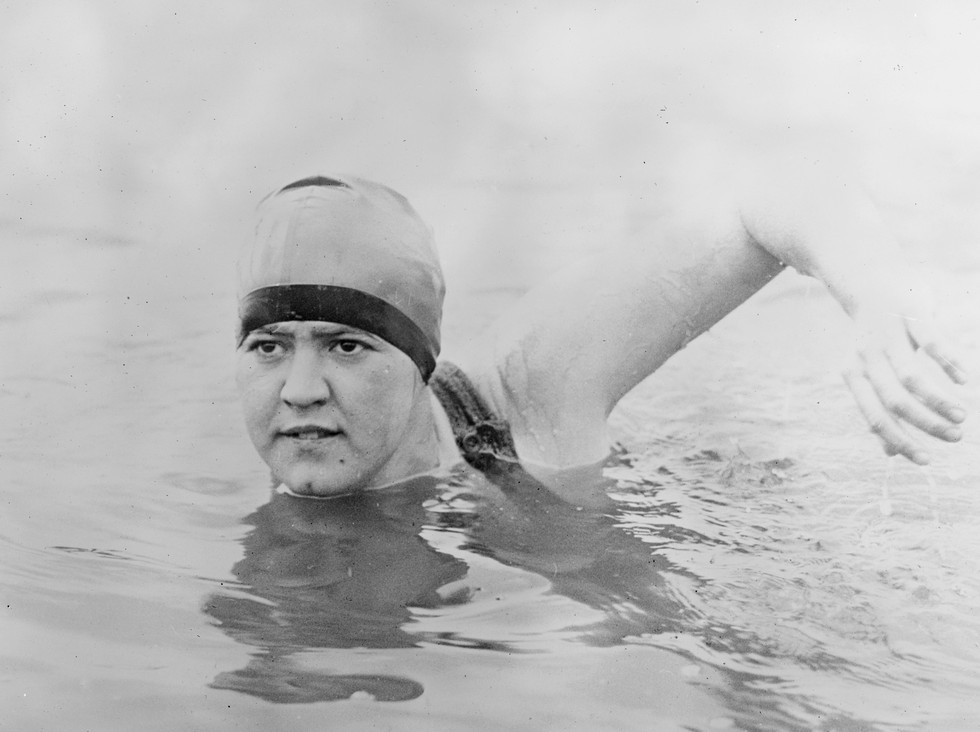 Aviator Amelia Earhart before becoming the first woman to fly an aircraft across the Atlantic Ocean. [1928]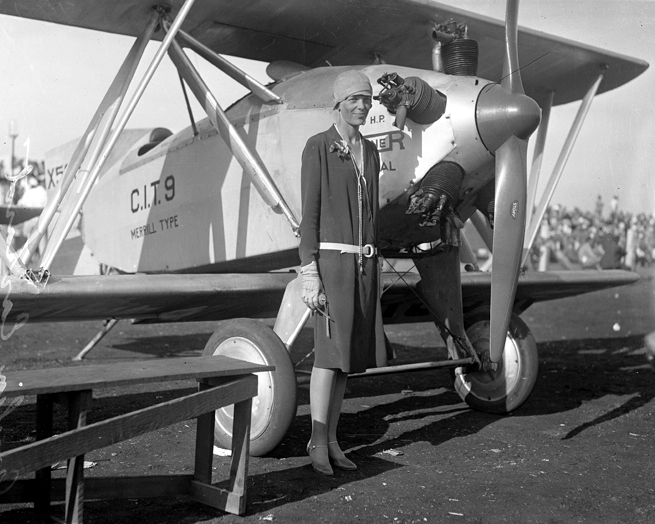 Afghan women studying biology before the Taliban takeover. [c. 1950s]
Women's Liberation Coalition March in Washington, D.C. [1970]
A Los Angeles Police Officer looks after an abandoned baby in the drawer of her desk. [1971]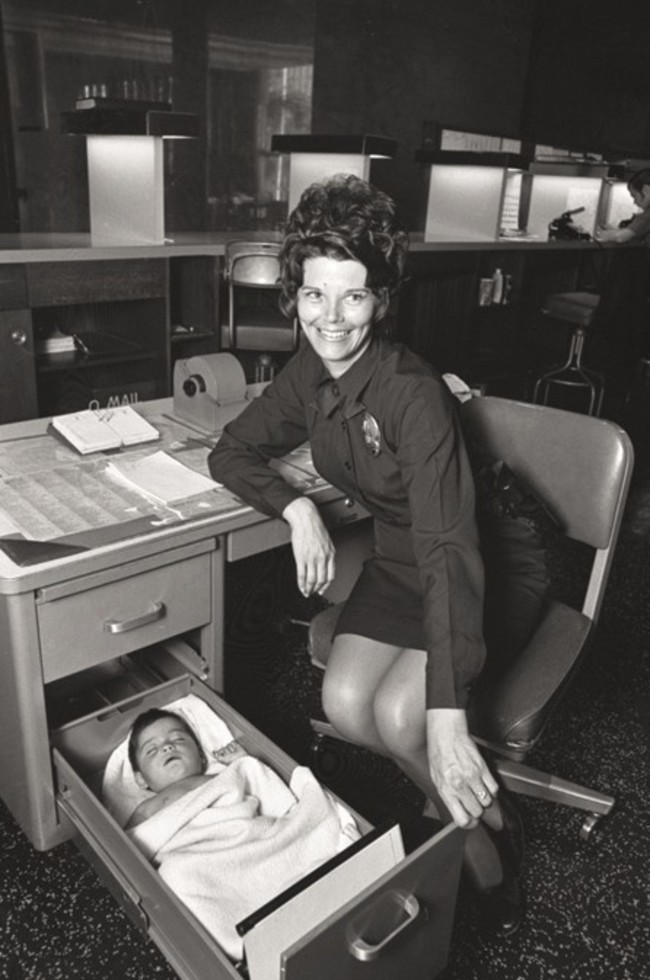 Female snipers of the Soviet 3rd Shock Army. [May 4, 1945]

Source: reddit.com
Leola N. King, America's first female traffic cop, Washington D.C. [1918]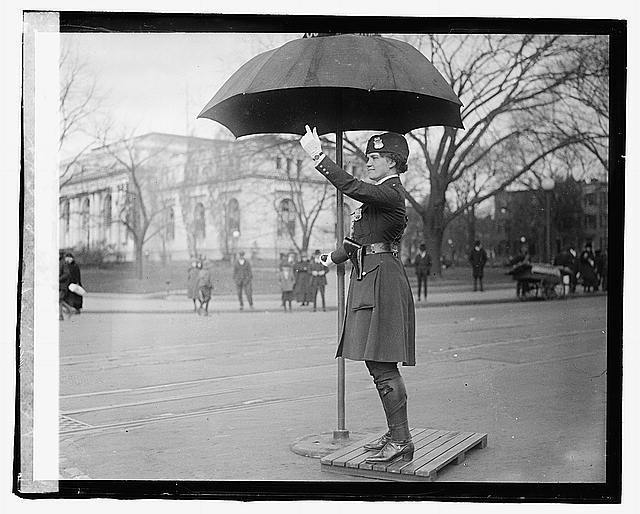 Source: Library of Congress 
American nurses land in Normandy. [1944]
Source: reddit.com
A Lockheed employee working on a P-38 Lightning [Burbank, California, 1944]
Source: reddit.com
A Red Cross nurse takes down the last words of a British soldier. [c. 1917]
Source: reddit.com
Reference: idealistrevolution distractify
Comments
comments