The government of Iran has announced it will be banning all US citizens from entry – apparent retaliation over President Donald Trump's recent executive order halting immigration from a number of Muslim-majority nations.
According to Global News, the statement from Iran officials reads as follows.
While respecting the American people and distinguishing between them and the hostile policies of the US government, Iran will implement the principle of reciprocity until the offensive US limitations against Iranian nationals are lifted.

The restrictions against travel by Muslims to America… are an open affront against the Muslim world and the Iranian nation in particular.
Global News also reports that Iranian President Hassan Rouhani – just hours ago – publicly lashed out at President Trump's wall-building, world trade agreement-cancelling streak.
Unsurprisingly, news of Iran's response has garnered an incredible amount of attention online.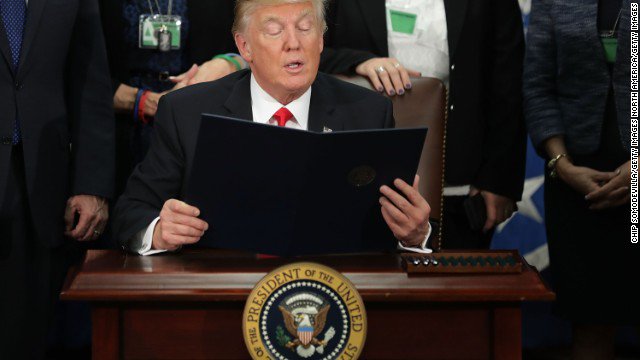 Hundreds of tweeters have responded to CNN's message above, expressing sympathy for the Iranian-Americans caught up in the feud between nations. Some also poked fun at the idea of Americans wanting to visit Iran.
President Trump has yet to respond.